Samsung Odyssey 2 and Dell G5 gaming laptops are direct competitors that are available for purchase. The models are very similar, with a prominence of high performance in popular games like Playerunknown's Battlegrounds (PUGB) and Fortnite. Their specifications include ninth-generation Intel Core processors and Nvidia's RTX 2060 video card, as well as SSD storage. The price is also in the same range: the Samsung price starts at $1,229, while the Dell device comes for at least $1,257.
With so many similarities, the user interested in buying a new laptop to play can have some doubts. With that in mind, here are the comparison between Samsung and Dell notebooks.
Samsung Odyssey 2 vs Dell G5
| Specifications | Samsung Odyssey 2 | Dell G5 |
| --- | --- | --- |
| Price | from $1,229 | from $1,257 |
| Screen | 15.6 inches | 15.6 inches |
| Screen resolution | 1920 x 1080 pixels | 1920 x 1080 pixels |
| Processor | Intel Core i7 9750H or Core i5 9300H | Intel Core i7 9750H or Core i5 9300H |
| RAM | 8 or 16 GB DDR4 | 8 or 16 GB DDR4 |
| Storage | HD (1 TB); HD + SSD (1 TB + 256 or 512 GB) | 256 or 512 GB SSD |
| Video card | Geforce GTX 1650 or GTX 2060 | Geforce GTX 1650 or GTX 2060 |
| Ports and interfaces | 3 x USB 3.1, USB-C, HDMI, Gigabit Ethernet, headphones, memory card reader, Bluetooth and Wi-Fi | 3 x USB 3.1, USB-C, ThunderBolt 3, HDMI, Gigabit Ethernet, headphones, memory card reader, Bluetooth and Wi-Fi |
| Dimensions and weight | 35.8 x 27.1 x 1.99 cm; 2.49 kg | 36.4 x 27.3 x 2.37 cm; 2.68 kg |
Source: Samsung and Dell
Design
Both models have a modern design look. However, Odyssey 2 has a slight advantage due to its lower weight of 2.49 kg. Also, the Samsung notebook has hinges fixed in the middle of the structure, presenting a different look compared to other gamer options. The South Korean giant's device also has three USB type-A ports, a USB-C, an RJ-45 input for connection via Ethernet cable and audio output of 3.5 mm, in addition to HDMI 2.0.
The Dell G5 has similar interface options but is also equipped with a Thunderbolt 3.0 port, which is expected to transfer files at higher speeds. The laptop weighs about 2.7 kg and is only available in silver color, as well as its direct competitor, which also appears in black.
Screen
The Odyssey 2 screen draws attention because of the advanced specifications, such as support for Nvidia's G-Sync technology, which balances the frequency of generated frames against the displayed images. Thus, the computer should not display images with breaks or problems such as screen tearing, quite common in games with high graphic demand.
In the version equipped with GeForce RTX 2060, the model's display has a 144 Hz refresh rate, which means that the images will flow more smoothly during games. However, it is worth noting that this feature is only found in the most advanced version of the device.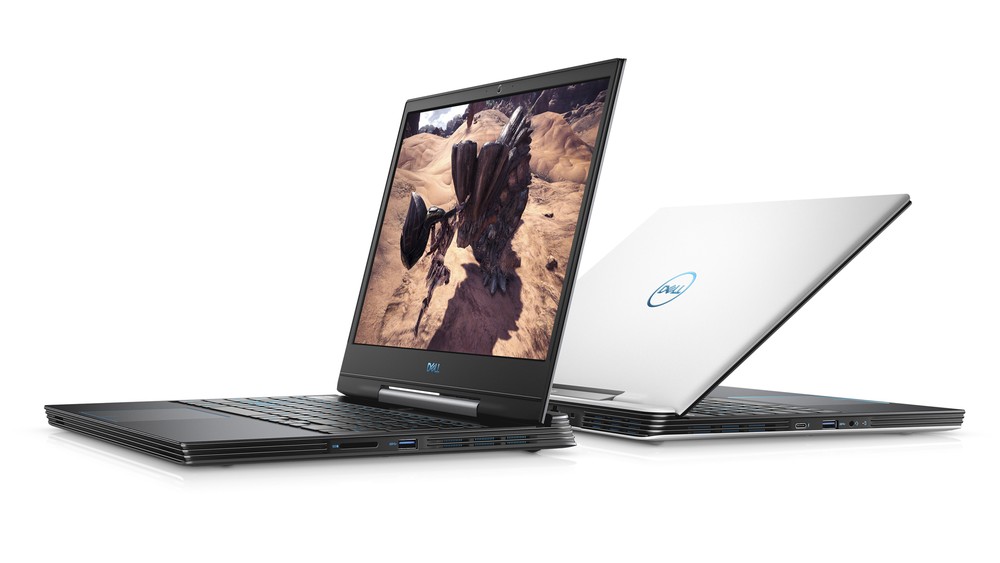 Dell has also followed this trend and added a 144 Hz refresh rate model to its product list. Like Odyssey 2, the notebook has a 15.6″ screen, Full HD resolution (1920 x 1080 pixels) and anti-glare technology, which should make a difference when playing in bright environments.
READ: MacBook Air vs Zenbook 14: Which Should You Buy?
Performance
At this point, it is possible to point out some important differences between the devices. The standard versions of Odyssey 2 are equipped with a ninth-generation Core i5 processor, 8 GB RAM, and 1 TB HD storage. Besides, to run heavier games and programs without crashes, the manufacturer has added a GTX 1650, a dedicated graphics card that should do the work.
However, for those who want to invest a little more, Samsung has developed two other versions. The intermediate model of the line has a ninth-generation Core i7 chip, 16 GB RAM and 256 GB SSD storage, faster than the traditional HD. The premium option has been equipped with 512 GB SSD and a GeForce RTX 2060, which has native support for Ray Tracing – it promises images with more realistic lighting, and has more robust specifications.
In Dell's case, the separation between the models is similar. The standard version of the G5 also features ninth-generation Intel Core i5, 8 GB RAM and a GTX 1650 as the GPU. However, on the advanced model, Dell offers 256 GB SSD storage, unlike its Samsung rival. The manufacturer's top-of-the-line model also features a 512GB SSD and a 2060 RTX as a dedicated graphics card.
Battery
Regarding the battery, notebooks in the gaming industry have a high power demand, and it is necessary to connect the computer to the outlet to have the best possible performance. However, the only difference that should be noted is that in devices equipped with the RTX 2060, the battery life can drop a little, as the video card requires more power to deliver the required performance.
Extra features
Bringing the latest Nvidia cards with Turing architecture, both devices offer the features of Ray Tracing and DLSS. GeForce GTX 1650 features the technologies through software, while GeForce RTX 2060 offers both in a native hardware form.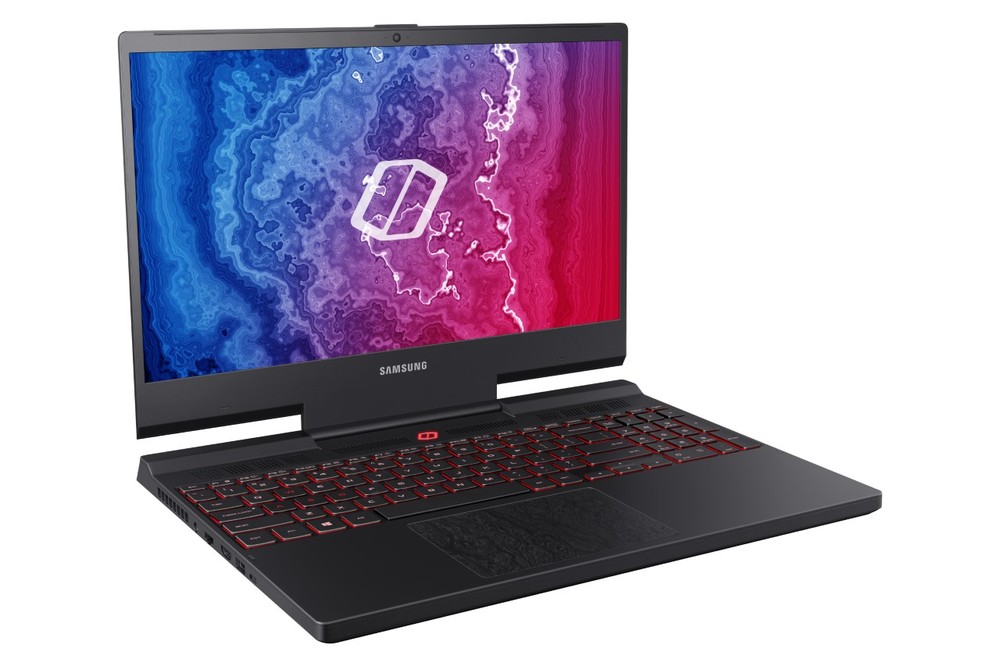 Samsung's notebook has some features of its own that will improve the user experience, such as the Beast mode, which allows you to optimize Odyssey 2 to offer up to 15% more performance, and the Game Display Mode, which adjusts the screen according to the game played. The manufacturer also ensures that a robust cooling system developed, allowing Samsung Odyssey 2 to reach higher frequencies without compromising its performance due to overheating.
Dell offers the Alienware's technology, a division of the company focused on gamer products. According to the brand, the proprietary software helps to customize the keyboard with a wide range of colors and control the hardware performance based on the game it is running. Also, users can stream during games with SmartByte technology, being an interesting option for content producers.
Price
Laptops are available in different options, and prices change according to the configuration chosen by the user. Dell's most basic model is sold at the manufacturer's official website for $1,257, while the intermediate model is available for $1,348. The most advanced versions are available for $1,667 and $1845.
The Samsung Odyssey 2 is not officially available for purchase on the manufacturer's website but can be found for prices starting at $1230 for the standard model. The intermediate version costs at least $1708, while the premium model, with 144 Hz screen and RTX 2060 board, is available for $1943 at the authorized reseller site indicated by the Samsung store. It is worth mentioning that these values are the responsibility of the online stores and may change at any time without prior notice.