Apple's MacBook Air and Asus' Zenbook 14 are two ultra-book options to buy. Laptops have a sleek, lightweight, thin edge, and are more convenient to carry than ordinary laptops, for example. Also, the models have enough functions to perform basic day-to-day tasks with good fluidity in the system. The apple computer is on sale at the brand's official website for $1,099, while the Asus laptop costs from $799.99 at the manufacturer's store. Check below for more information about the two laptops and know which one should work better for you.
MacBook Air vs Zenbook 14
| | | |
| --- | --- | --- |
| Specifications | MacBook Air | Zenbook 14 |
| Current price | from $949 | from $799.99 |
| Screen | 13.3 inches | 14 inch |
| Screen resolution | 2560 x 1600 pixels | 1920 x 1080 pixels |
| Processor | Intel Core i5, 1.6 GHz dual-core (Turbo Boost up to 3.6 GHz) | Intel Core i7-8565U, 1.8 GHz quad-core (Turbo Boost up to 4.6 GHz), Intel Core i5-8265U, 1.6 GHz quad-core (Turbo Boost up to 3.9 GHz) or Intel Core i3-8145U, 2.1 GHz dual-core (Turbo Boost up to 3.9 GHz) |
| RAM | 8 GB or 16 GB LPDDR3 with 2133 MHz | 8 GB or 16 GB LPDDR3 with 2133 MHz |
| Video card | Intel UHD Graphics 617 (external GPU compatible) | Intel UHD Graphics 620 |
| Storage | 128 GB up to 1 TB PCIe SSD | 256 GB PCIe 3.0 SSD up to 1 TB |
| Ports and interfaces | two Thunderbolt 3 (USB-C) ports and headphone jack | 1 x USB-C 3.1, 1 x USB-A 3.1, 1 x USB-A 2.0, 1 x HDMI, microSD card reader and 3.5 mm port |
| Connectivity | Wi-Fi 5 (802.11ac) and Bluetooth 4.2 | Wi-Fi 5 (802.11ac) and Bluetooth 5.0 |
| Dimensions | 1.56 x 30.41 x 21.24 cm | 1.59 x 31.9 x 19.9 cm |
| Weight | 1.25 kg | 1.19 kg |
Source: Apple and Asus
Design
Both Macbook Air and Zenbook 14 are ultra-thin notebooks and they're ideal for those who need to carry their device around. Both are less than 1.6 cm thick, weigh about 1.2 kg and are not much larger than an A4 sheet. The two design concepts are also quite moderate, a characteristic of both brands.
The main difference is in the casing: the Apple laptop comes in three colors: gold, space grey, and silver, with an aluminum design finish. The Asus notebook is available in blue or silver and is made of brushed steel.
As for interfaces, MacBook Air has only two Thunderbolt 3 ports on the USB-C standard, plus an auxiliary for headphones. The Zenbook 14, on the other hand, offers a USB-C 3.1 input, two USB type A and an HDMI port, plus a microSD reader and a 3.5 mm auxiliary.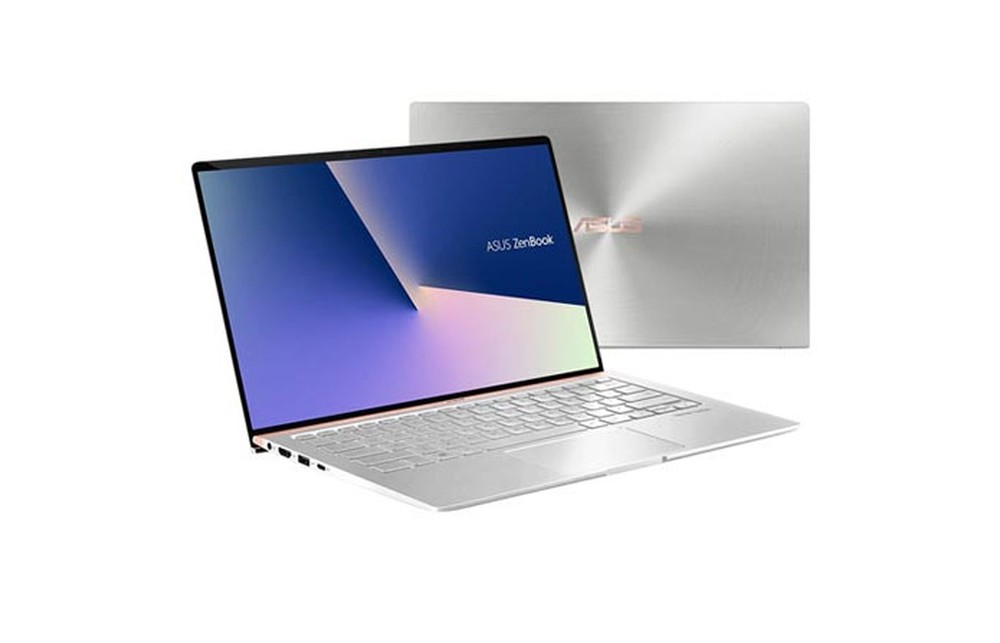 Screen
Comparing the two displays, MacBook Air has a considerable advantage because of the Retina display, which delivers a maximum resolution of 2560 x 1600 pixels at 277 PPI (pixel per inch). Besides, it features True Tone technology, which automatically adjusts the white tones according to the ambient lighting.
The Zenbook 14, on the other hand, even with a slightly larger 14-inch screen, displays Full HD images (1920 x 1080 pixels). This feature shouldn't make much difference in everyday life, but for those who work with image editors, they may prefer a higher resolution option.
READ: Quantum Computer: Five things you need to know about the 'powerful' model
Performance
Notebooks are quite similar in terms of specifications. Both offer SSD storage up to 1TB, DDR3 RAM with options up to 16GB, and Intel's integrated video card. Nevertheless, the Zenbook 14 comes equipped with Core i3, Core i5 or Core i7 processors, while the MacBook Air is only available with the Core i5. All chips are from Intel's eighth-generation, which is still widely found in models of various segments. In contrast, the Apple notebook allows the use of an external GPU, because of the Thunderbolt 3 connection.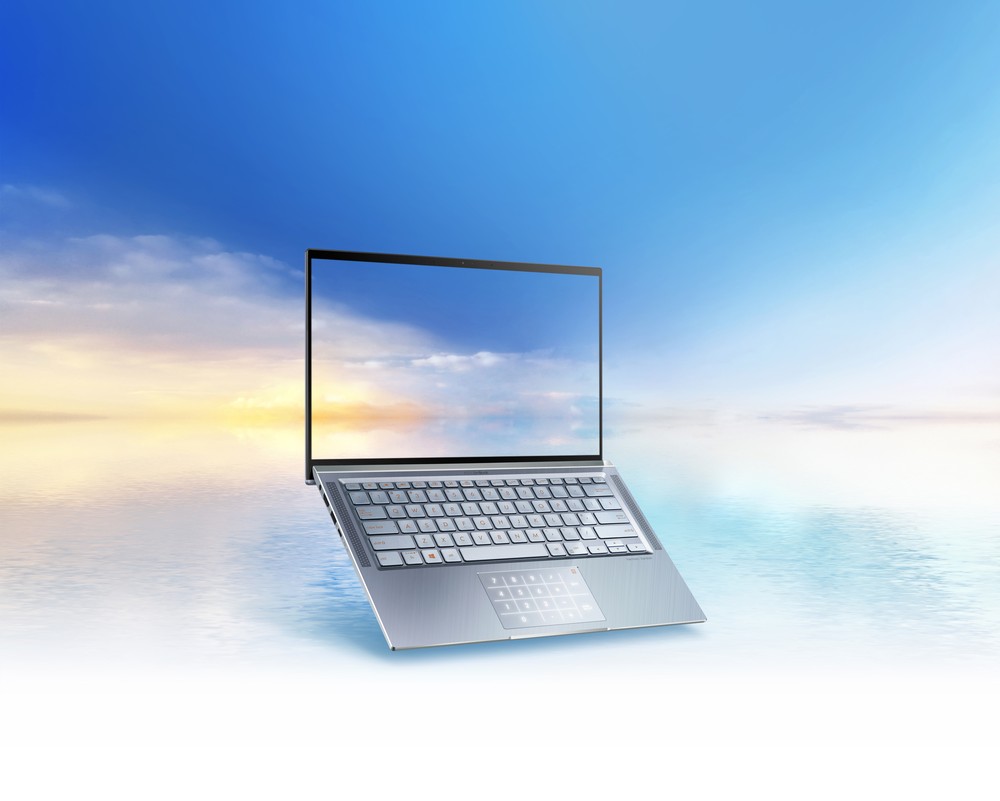 Battery
The batteries in MacBook Air and Zenbook 14 are not disappointing. According to the manufacturers, both have support for up to 13 hours of work, which depends a lot on the usage. One thing that may displease the laptop is charging via one of the USB-C inputs. Therefore, whenever it was necessary to plug the computer into the outlet, the user will lose one of the ports.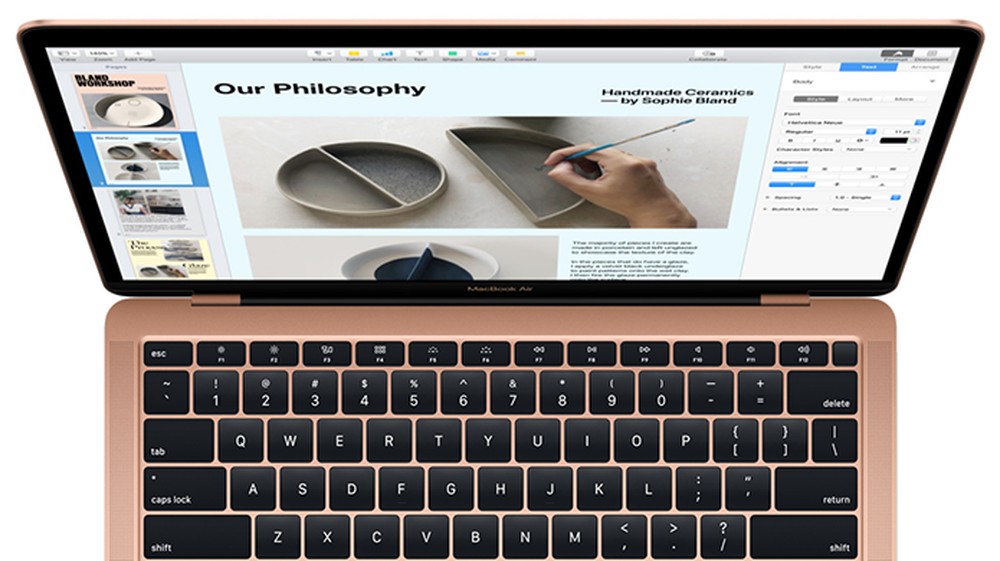 Touchpad
MacBook Air doesn't feature the Touch Bar in the Pro version but features its traditional Force Touch trackpad with pressure sensor and tactile feedback. So you can unlock new commands with the cursor, like zooming in on maps and doing one-touch searches.
The Zenbook 14 is innovative with its touchpad, with the click of an icon, changes into a numeric keyboard and allows you to do calculations more quickly. Also, the ultrabook features Precision Touchpad (PTP) technology, which identifies commands with up to four simultaneous fingers.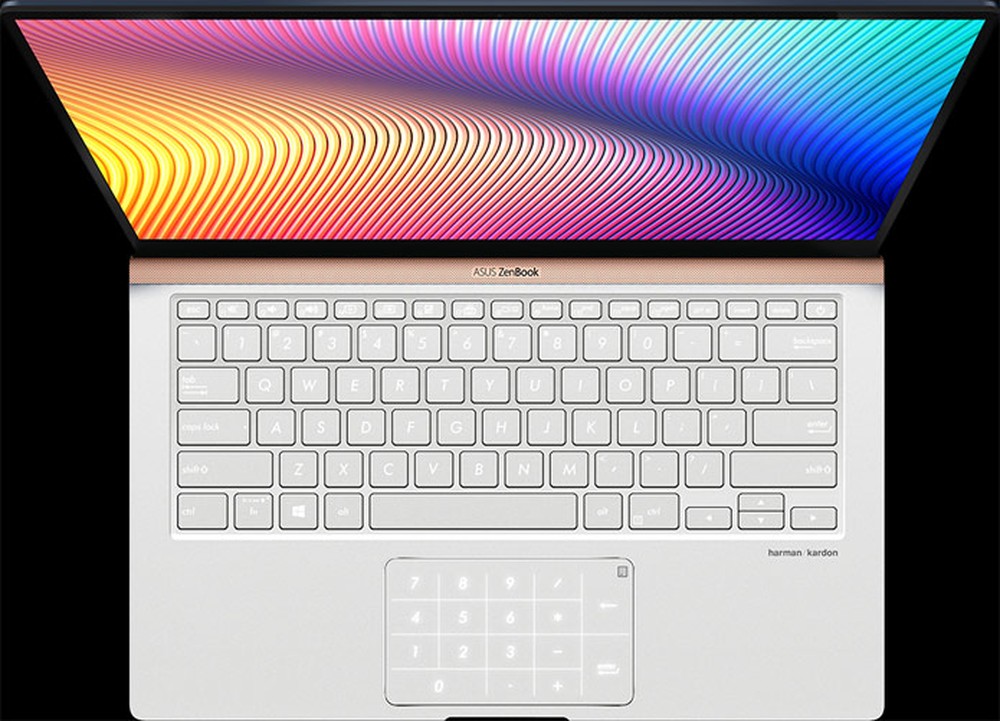 Extra features
Both notebooks offer interesting security features. MacBook Air is equipped with the Apple T2 Security Chip, which is designed exclusively for encryption and data authentication. So improper file access or computer intrusion itself becomes more difficult. Also, Touch ID, which identifies the owner of the product through their fingerprint, allows you to safely unlock the screen and even make purchases with Apple Pay.
Meanwhile, Zenbook 14 goes a bit further and allows you to login using facial recognition only. This is possible thanks to the Cortana wizard for Windows 10 and the 3D camera with IR (infrared), which allows you to use the feature even in the dark, which works integrated with Windows Hello. Besides, the ultrabook offers the Asus SonicMaster sound system, made in partnership with Harman/Kardon, and promises to offer superior audio quality.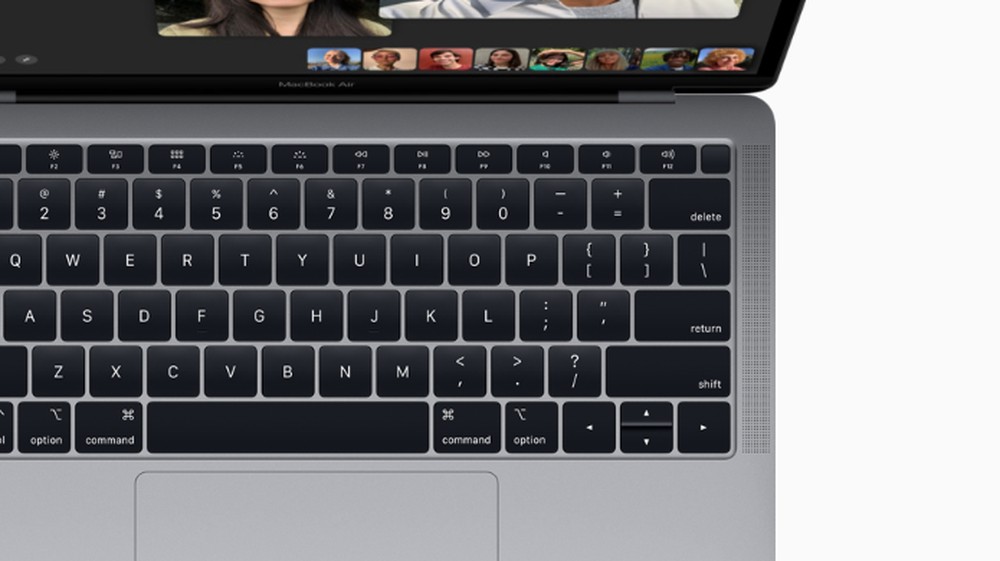 Price
Despite being the company's entry model, MacBook Air's current price is around $949 in retail stores with the most powerful specifications available. The Zenbook 14 is sold for the official price of $799.99.