PlayStation 5 (PS5) and Xbox Series X, new consoles from Sony and Microsoft, had their technical specifications released this week. With launches scheduled for the end of 2020, the consoles' technical specifications draw attention to power. Now that the Xbox Series X and PS5 hardware have been officially released, Techidence has prepared a comparison between video games. Take a look at each game configuration in the following paragraphs and decide which one is the best.
Fact sheet: PlayStation 5 vs. Xbox Series X
| | | |
| --- | --- | --- |
| Specifications | PlayStation 5 | Xbox Series X |
| Price | $399 | $499 |
| CPU | AMD Zen 2 (architecture), 8 cores, up to 3.5 GHz | AMD Zen 2 (architecture), 8 cores, 3.8 GHz (3.6 GHz with SMT) |
| GPU | 10.3 Teraflops (approximately), 36 CUs at 2.23 GHz, customized RDNA 2 (ray tracing support) | 12 Teraflops, 52 CUs at 1,825 GHz, custom RDNA 2 (ray tracing support) |
| RAM | 16 GB GDDR6 | 16 GB GDDR6 |
| Memory | 825 GB SSD (expandable via external HD or NVMe SSD) | 1 TB SSD (expandable via 1TB Seagate add-on card or external HD) |
| Optical drive | Blu-ray 4K UHD | Blu-ray 4K UHD |
| Bandwidth | 448 GB / s | 10 GB to 560 GB / s, 6 GB to 336 GB / s |
| Resolution | 4K and 8K, up to 120 fps | 4k and 8k, up to 120 fps |
| Extras | "Tempest" 3D AudioTech, initial backward compatibility with 100 PS4 games | Xbox Velocity Architecture, backward compatible with all Xbox games |
| Launch | Launched | Launched |
Source: Sony and Microsoft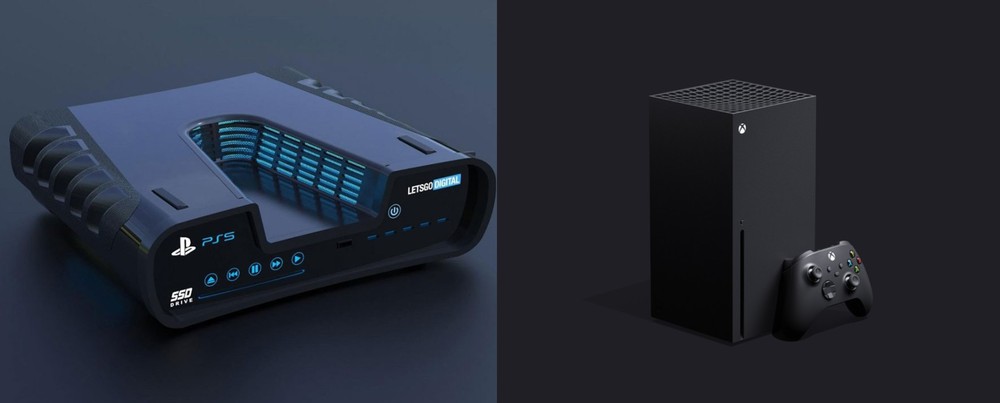 CPU
Both the PS5 and Xbox Series X have an AMD processor inside. Both are equipped with a dedicated Zen 2 processor, with Microsoft's video game reaching a frequency of up to 3.8 GHz, while the competitor reaches up to 3.5 GHz. The CPUs installed in both devices have eight cores.
For the Xbox, seven of the cores will be used to process the game. The remaining core will be used to process the platform operating system. Some games may use all cores, but in that case, the frequency is up to 3.6 GHz.
Read: Xbox Series X vs Xbox One X: Which Is The Best For You?
GPU
When it comes to the graphics card, the two also have the same piece to choose from. The GPU chosen was AMD RDNA 2, but each with a customized version, which tends to bring differences in performance between consoles. In this aspect, the performance of Xbox Series X is expected to be a little better, since the console will have 12 teraflops of processing twice compared to the current Xbox One X, for example. The teraflop is the concept that defines the speed with which mathematical calculations are performed by the device. Microsoft's video game GPU has 52 CUs and 1,825 GHz.
The PlayStation 5 graphics processing will have a speed of 10.3 teraflops (approximately), with 36 CUs and 2.23 GHz. Both devices will have so-called ray tracing, which is a technology that allows you to process graphics with lights, shadows, and ultra-realistic contrasts.
Memory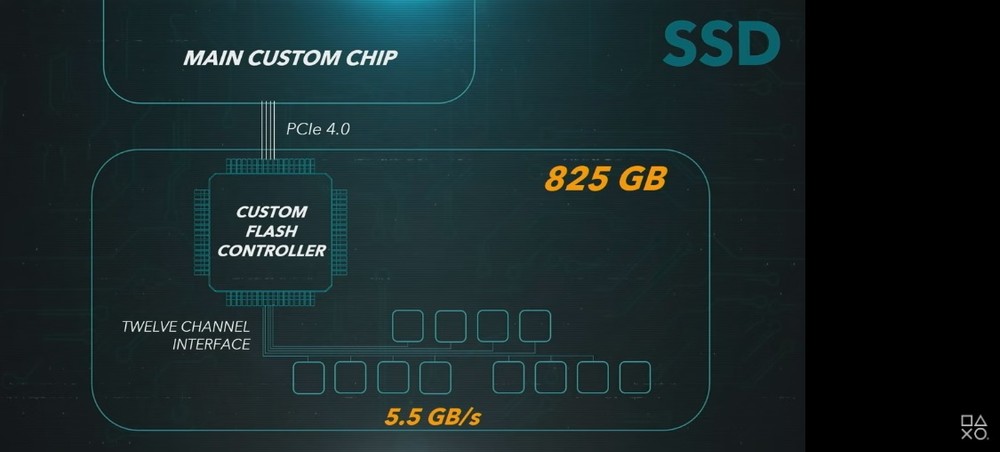 Xbox Series X features 16GB GDDR6 RAM. Also, it comes equipped with a 1 TB SSD. The SSD is much faster than traditional hard drives, which should make games load much faster than the current generation of consoles. The PS5 will also have 16 GDDR6 RAM. The video game data, however, will be stored on an 825 GB SSD. Both devices will be able to receive an upgrade in storage.
Controls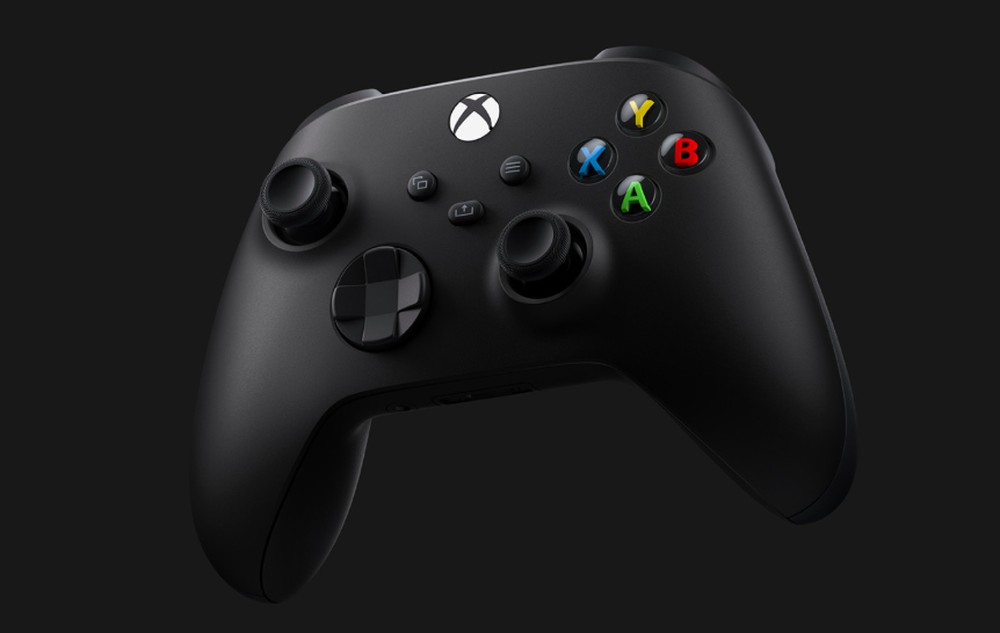 The PlayStation 5 (PS5) presentation Match 18, 2020 was more technical and showed concerns only about videogame performance. Because of this, the control of the new device, which will most likely be called "DualShock 5", was not shown to the public. This happened differently with Microsoft, which gave details about the new Xbox wireless control, which is very similar to the current version. Among the new features, however, will be a high relief digital directional. The controller will continue to be powered by batteries, which will probably have to be purchased separately.
Design
The PS5 look has not been revealed and remains a mystery. Nevertheless, leaks from supposed images of the device realize that it could have a format of the letter "V", which represents the number "five" in Roman numerals.
Microsoft did not put us in suspense and has already revealed the whole design of the new product. The device's look was revealed in December during The Game Awards 2019, an award considered the "Oscar of video games". At the last conference, the vertical format of Xbox Series X was shown in detail. Microsoft even joked that fans compared the video game to a refrigerator. It was posted on social networks a montage showing that the device will be just over 30 cm, while a refrigerator is up to 1.7 m.
Also Read: Ryzen 4000: Learn all about the AMD Notebook Processors
Release
Sony and Microsoft gave details about the video game's release date. PS5 will hit the market from November 12th, 2020, for $399 – while the Sony will also be available for $499 later in the year. One issue discussed by fans in recent weeks, however, is the fact that the devices could delay or arrive in stores with small units. This speculation has been happening because of the Covid-19 (coronavirus) outbreak all over the world, which is messing with the production and economy of companies and countries.