The iPhone SE 2, launched by Apple to compete with cheaper mobile phones, replicates the design of the iPhone 8 but brings differences in the specifications. Both look alike, with a 4.7-inch screen, the same dimensions, and weight, but differ in specifications such as processor and RAM. Also, the launch of the brand has the Home button for unlocking the smartphone, as well as the old device.
Launched in September 2017 for $800, the iPhone 8 can currently be found starting at $400 in gold, silver, space grey, and red. The iPhone SE 2 was announced last Wednesday (15th) and will be sold for the initial amount of $399 in the colors white, black and red. Check out, on the lines below, the differences and similarities between Apple's cell phones.
iPhone 8 vs iPhone SE 2 Features
| | iPhone 8 | iPhone SE 2 |
| --- | --- | --- |
| Launch | September 2017 | April 2020 |
| Current price | from $400 | from $399 |
| Screen | 4.7 inches | 4.7 inches |
| Screen resolution | HD (1334 x 750 pixels) | HD (1334 x 750 pixels) |
| Processor | A11 Bionic | A13 Bionic |
| RAM | 2 GB | 3 GB |
| Storage | 64 GB or 256 GB | 64 GB, 128 GB or 256 GB |
| Memory card | no support | no support |
| Main camera | 12 MP | 12 MP |
| Front camera (selfie) | 7 MP | 7 MP |
| Operating system | iOS 11 | iOS 13 |
| Battery | 1,821 mAh | 1,821 mAh |
| Telephony | SIM card support | SIM card and eSIM support |
| Dimensions and weight | 138.4 x 67.3 x 7.3 mm; 148 grams | 138.4 x 67.3 x 7.3 mm; 148 grams |
| Colors | gold, silver, space gray, and red | black, white, and red |
| | | |
Source: Apple and GSMArena
Screen and Design
When it comes to design, both phones are very similar. Both iPhone 8 and iPhone SE 2 have a 4.7-inch LCD screen and HD Retina resolution of 1334 x 750 pixels with thick edges. Both smartphones feature TrueTone, which makes tones more pleasant in ambient light.
The devices also look like they are in the frame, with glass in the front and back and aluminum frames. As a form of protection, iPhone SE 2 brings back the Home button with Touch ID biometrics, also present on iPhone 8. The button is designed with sapphire crystal to protect the sensor.
Both iPhones are also IP67 certified, which allows the phone to be submerged in water for up to 30 minutes, provided it is at a maximum depth of one meter. The difference is due to the structure of the chip. While iPhone SE 2 supports SIM cards and eSIM, iPhone 8 only accepts the SIM card.
Camera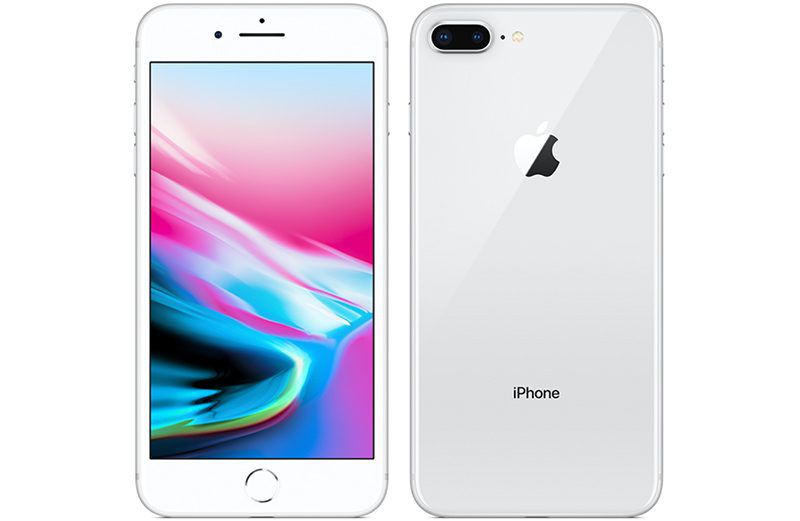 Both phones feature a single 12 MP wide rear camera and f/1.8 aperture. However, with more advanced technical specifications, the iPhone SE 2 camera is beyond that and can get more benefits from computer photography, with six portrait lighting effects and depth control. The new model also features Portrait Mode, an effect that makes the person look sharp and the background appears blurred
Regarding the video, both iPhones can record in 4K at 24, 30, or 60 frames per second. The iPhone SE 2 is even more immersive and features stereo audio recording, extended dynamic range, and cinematic video stabilization at the front and rear cameras. Smart HDR also helps you record with more evident contrast.
The front camera is also the same on both smartphones. With 7 MP resolution and f/2.2 aperture, the phones can record video in full HD resolution (1080p) and have face detection and panoramic mode. The iPhone SE 2 also has the QuickTake function, which allows the user to lock the video recording.
Performance and Storage
The iPhone SE 2 has a more advanced specification sheet compared to the most modern models. The computer brain is the Bionic A13 chip, the same found on the iPhone 11, iPhone 11 Pro, and iPhone 11 Pro Max. The chip is the latest from Apple and is ideal for photos, games, and augmented reality (AR) experiences. The iPhone 8 features an A11 Bionic chip.
Compared to the processor, the iPhone SE 2 has eight cores and is capable of performing about five trillion operations per second. Besides, the model has two machine accelerators on the CPU. The RAM is 3 GB. On the other hand, iPhone 8 has a six-core processor (hexacore) and 2 GB RAM, which can make it difficult to run heavier applications.
The iPhone SE 2 storage is 64GB, 128GB, or 256GB, while the iPhone 8 storage is 64GB or 256GB. Neither model has memory card input.
Battery
According to Apple, the battery in SE 2 is similar to that on iPhone 8. Both models feature 1821 mAh non-removable lithium-ion batteries. Also, the phones are capable of charging wirelessly with Qi-standard chargers and can provide up to 50 percent charge in 30 minutes.
iOS Version and Additional Features
The iPhone 8 has arrived with OS 11 and can be upgraded to iOS 13.4. The iPhone SE 2 has factory iOS 13.
iPhone 8 is compatible with 802.11 a/b/g/n/ac Wi-Fi, dual-band, and hotspot tracks. iPhone SE 2 has the same tracks in addition to Wi-Fi 6 (802.11 ax). Both mobile phones have Bluetooth 5.0, GPS, and NFC (proximity payment).
Both also have Touch ID, barometer, gyro, accelerometer, proximity sensor, and ambient light sensor.
Price
The iPhone SE 2 has just been announced and should be sold for the initial amount of $399 in white, black, and red. Customers will also be able to exchange old mobile phones for the brand's new model at a discount through Apple's website.
The iPhone 8 was launched in September 2017 for $800. With Apple's new launch, the iPhone 8 was discontinued and had a large price reduction in recent months, and can now be found for $400 in gold, silver, space gray, and red.