We bring you a small list with nine free PDF readers available so that you can open the documents on your computer and have some basic or advanced functions to manage them in a team or edit them. All the alternatives we offer you are completely free, although some have a paid version where they keep their more advanced features.
The idea is to always have different options, so we're going to talk about tools you do not have or already have, other very powerful and versatile, some freeware and others extremely light to be used on any computer. Some allow you to sign documents, open several in different tabs, or leave comments for the rest of the team.
Chrome, Edge, Firefox, and other browsers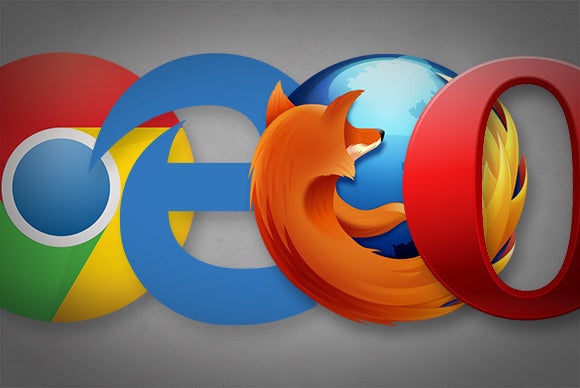 Before you start with the list, it's only fair to remind you that your browser may already have a built-in PDF reader. Of course, major industry players like Chrome, Edge, or Firefox do. This means that for basic functions such as reading or printing, you won't need to install specific third-party applications.
This support has been available for some years now, and browsers will open PDF files as if they were a website. Their functions will be only the basic ones to read them and not much else. In case you did not know this and your browser does not open the files, you will have to go to the operating system settings to mark your browser as your default reader.
Adobe Acrobat Reader DC
Adobe has this free tool that can handle large PDF files and has features such as a tabbed view for multiple documents and support for cloud storage services. If you already have an Adobe account, you can use your own cloud, although it also works with services such as Dropbox, OneDrive, or Box.
Adobe reserves most of the advanced PDF editing features for Adobe Acrobat Pro, but this free version offers some of them like being able to sign documents with text, handwritten signature on the spot or adding an image where you have scanned the signature. You will also have no problem reading the documents, as well as adding annotations, comments, or the option to have the documents read to you.
Foxit Reader
If you want an alternative to Adobe perhaps less known, but with a freeware license to offer you all the functions without having to pay anything, Foxit Reader is a very good one. Its negative point is that it may consume too many resources, something that could be a problem if you have an old computer, but it has enough options to be one of the reference alternatives.
The application can be a bit intimidating at first because of all the options, but by using an interface very similar to Microsoft Office applications you will soon get used to it. You can open several tabbed PDFs, create them, edit them, sign them, comment on them, or highlight text. You can also merge or split PDFs, it has a free plug-in system and a secure read mode that disables any Javascript code that might be in the file.
Slim PDF Reader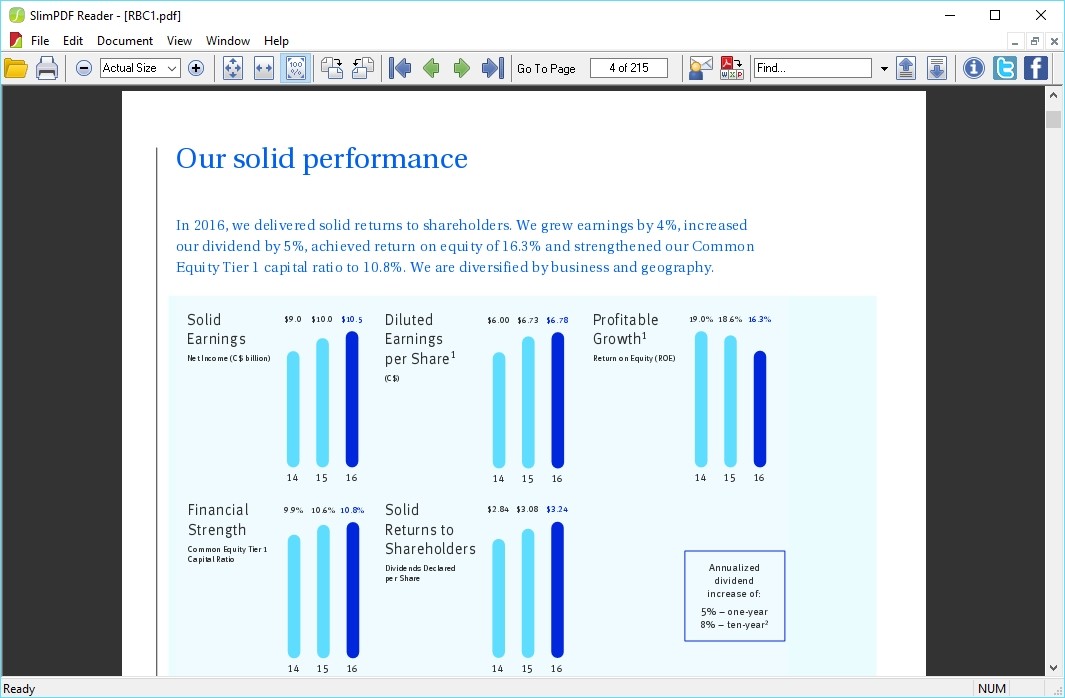 This PDF reader stands out for its speed and extreme lightness, as its installer only occupies 1.43 MB. This makes it an ideal option for those less powerful computers that need solutions in line with their resources. This also helps everything to load faster and documents take less time to open.
The downside of this application is that it only has basic options. At best, you can search the document or rotate it, but that's it. There is no way to sign, fill in, comment or have more than one reading mode. Therefore, what you have is simply a basic, lightweight, free PDF reader.
Sumatra PDF
This is a powerful alternative for those who are looking for something minimalist and have an installable version and a laptop that does not require installation to be carried on a USB. It doesn't have any editing options or advanced features, in that it is very similar to Slim PDF, but it is a fast and minimalist tool.
What it does have is support for several tabs with which to open different documents, it has several keyboard shortcuts to speed up processes, and it supports several alternative document types, such as eBook ePub, Mobi, or the CBZ or CBR comic formats. This allows you to use it to read various types of content, not just PDF.
Nitro PDF Reader
This is another free PDF reader with some very interesting features such as support for computer touch screens, multiple annotation options, and a ribbon menu very similar to Microsoft Office applications. There is also support for leaving comments on the PDF, which together with the annotations promotes teamwork.
But there is also some bad news. For example, the application does not allow you to fill in and sign PDF documents. Nor does it have options to search within the text or to join documents, as these are reserved for the paid version.
Expert PDF Reader
A lightweight application that can be used on almost any device even if it does not have much power, but that does not skimp on offering a large number of tools with an interface similar to that of Microsoft products. It allows you to fill in and sign PDF documents, as well as use some of its pre-designed annotation marks as an English Approval stamp.
The application also allows you to leave post-its with comments, and add additional documents. But in its options, there are also some shortcomings, such as not being able to convert different file types or different reading modes. Instead, you can open several documents in different tabs.
PDF-XChange Editor
This is an application that has a paid version, so you can't expect to get the most out of the free one. However, you can create sessions to open several documents from the same folder, zoom in to see everything better, or several options to edit documents and leave annotations.
The application even can customize user interface elements, creating your own taskbars so you can focus on the things you need. However, the downside is that 40% of its features are paid for, so there will be many advanced options that you won't be able to use. But for the basics, it's an interesting alternative.
STDU Viewer
An application to open and read almost any type of document, not only PDF but also many other formats such as TXT, Comic Book Archive, PDF, DjVu, MOBI, EPub, various image formats, and many other document formats. Also, it allows you to manage several documents at once in tabs.
The application allows you to create bookmarks to quickly go to certain parts of a document, as well as highlight text. You can split the screen to have one document in two places or invert the colors. It may lack many advanced options that we've seen in other tools like Nitro or Foxit, but if you need a versatile program you should consider it.