The Nokia XpressMusic is one of Nokia's most iconic devices. Launched in September 2006, it was a phone designed for music fans, and if there's one thing this new-not-so-new Nokia knows about, it's reviving old phones and turning them into features phones. They did it with the Nokia 3310, then with the Nokia 8110 and now they do it with the Nokia XpressMusic in the new Nokia 5310.
This is a basic device designed for those who want a phone to make calls, receive messages and have a battery for a while. Beyond its design, which we will talk about now, one of the highlights is its price: 39 euros. It can be purchased globally at the end of this month.

NOKIA 5310
DIMENSIONS AND WEIGHT
123.7 x 52, x 13.1 mm
88.2 grams
SCREEN
2.4-inch QVGA
PROCESSOR
MT6260A
RAM
8 MB
INTERNAL STORAGE
16 MB expandable with microSD cards
MAIN CAMERA
VGA with flash
FRONT CAMERA
Does not have
BATTERY
1,200 mAh
Removable
OS
Nokia Series 30+
CONNECTIVITY
Single or dual SIM
GSM 900/1800
Bluetooth 3.0
OTHERS
Headphone Jack
FM Radio
PRICE
39 euros approx. $25
An icon is back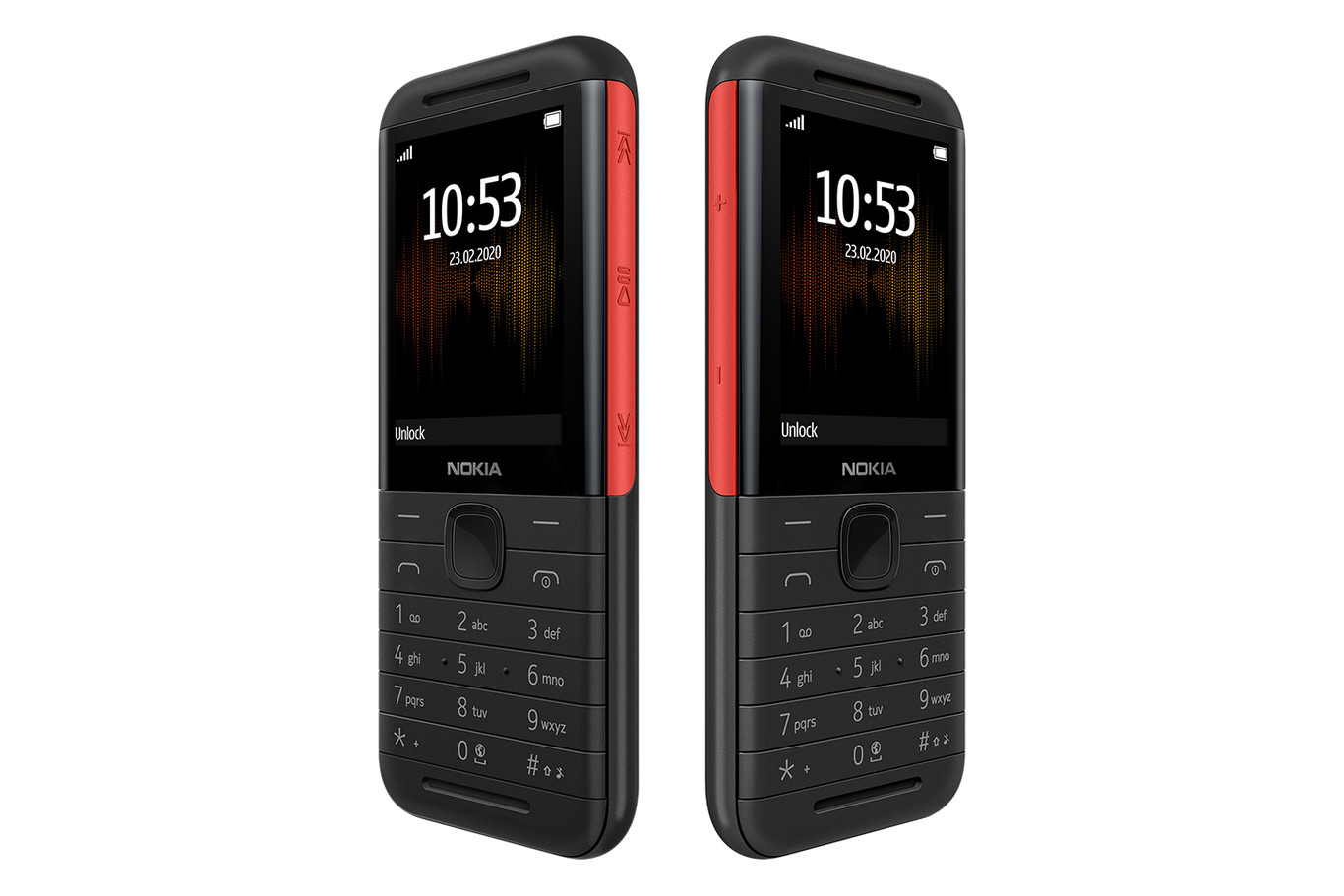 The new Nokia 5310 retains the essence of the classic XpressMusic but is slightly updated to offer a fresh design. The keys, for example, are no longer wrapped in a frame, but overflow from the sides. The classic buttons for controlling the music are retained, located on the right frame (play, previous and next) and the left frame (volume up and down).
At the back, there is a single VGA camera accompanied by an LED flash and the Nokia logo, and nothing else. What is most striking is that the cover is removable, so the battery can be taken out to be replaced.
As for the front, it's a real old-fashioned phone. There's a 12-key alphanumeric keypad, buttons for picking up and hanging up calls, a crosshair with a central button, and two buttons for navigating the menus at the top. The screen is 2.4 inches in size with QVGA resolution. There are also two front speakers because after all, it's a mobile rooted in music reproduction.
Music and Battery as an Attraction
There is not much to say about devices of this type in terms of power, as they are usually basic phones designed for equally basic use. As we can see in the table, we have 8 MB of RAM, an MT6260A processor and 16 MB of internal storage that can be expanded to 32 GB using microSD cards.
The latter is an important point, since with 32 GB of RAM you can store a good handful of songs, and the Nokia 5310 finds in this section one of its main attractions. Not only because of the button control or the two front speakers but also because it has a wired FM radio (by inserting a headset into the jack port) and wireless.
The battery is 1,200 mAh, enough for up to 30 days of standby and 20.7 hours of continuous conversation, according to Nokia. These are theoretical figures, as it will depend on the use you make on it. Connectivity is basic and the operating system is Nokia Series 30+. Surprisingly, there is no KaiOS, which would allow, for example, to install WhatsApp and other compatible applications.
Read: How To Make Your Phone Battery Last Longer
Nokia 5310 versions and price
The Nokia 5310 will be available globally at the end of March for EUR 39 when converted to is US$25 in red and white or black and red. In the images above you can see them both.