Working from a home office can be challenging, as the home environment includes many distractions. However, some tools and applications can be useful, as their functions help to maintain the concentration and, consequently, the productivity of a typical working day in a company. Apps such as iPhone Usage Time (iOS), and Android Digital Wellness can help with distractions caused by mobile phone notifications, and mental exercises help keep the focus during the home office regime implemented during the coronavirus pandemic.
Check out the list below for some of the solutions Techidence has prepared that can help you keep focus and productivity in remote jobs. Organizational applications and native mobile tools help you maintain good home office practices and focus when working from home.
1. Control your mobile phone notifications
Controlling the notifications that pop up on the mobile phone is a handy solution, as this action helps keep the focus and concentration on other work activities, away from the distractions caused by smartphone use. Tools such as App Usage Time on iPhone and Android Digital Wellness allow you to access information such as time spent on apps and websites, allowing time limit adjustments in apps to be set.
Also, features such as "Rest" on iPhone's App Usage Time are useful for allowing the notifications you want to receive to be chosen by you, blocking the bells from other apps that divert your attention: you can block recreational apps notifications while you're working, and silence work notifications at the end of the day.
The "Rest" feature is similar to Android's "Don't Disturb" feature, which silences messages, calls, and notifications in general, but can be modified and configured by you. Besides, you can also disable notifications on Android under "Manage Notifications" at any time.
2. App Limits
One of the features available in the iPhone Usage Time and Android Digital Wellness apps is to limit the use of specific apps in addition to the notifications that arrive. On the iPhone, when the "Screen time" tool is activated, you will have access to a graph that tells you the amount of time spent on apps and websites. The "Apps Limit" feature allows you to set a daily access limit for this category, blocking the use of social networks or games while you are working, for example.
In Android, the "Dashboard" tool shows the time spent on applications, and compares the time spent on apps individually with the overall screen time, and also allows you to set daily limits for the use of certain applications. This tool is interesting since it can be used to define which apps cannot be accessed during the work period.
3. Organize working time with timers
Personal organizing applications can also be useful as they have specific resources to assist in performing tasks. Also, defining the time that will be spent on each activity can help increase the pace of productivity.
Mobile phones' clock applications include a "Timer" function that can be enabled when performing work tasks. You can schedule activities, stipulate the time it will take to complete them, and enable the timer function. There are also more complete apps with these functions, similar to schedulers for daily planning of activities.
4. Organize tasks with activity lists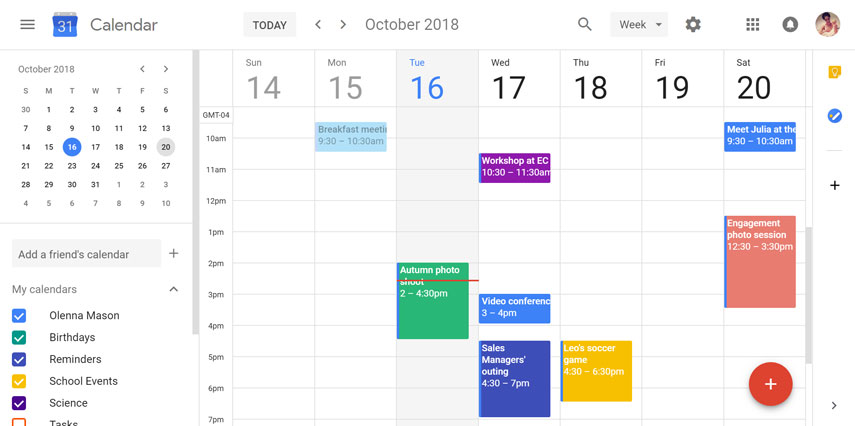 Setting and organizing goals that need to be met on the day is also important, and applications can help you complete your tasks with lists of activities for the day. Apps like Trello, Todoist and Google Calendar show usefulness in their roles, which can range from adding reminders not to forget the day's appointments, organizing weekly tasks with goals set daily, and selecting priority lists, organizing your actions so that everything is completed throughout the day or week.
5. Keep your focus and avoid using your phone
In remote jobs such as home office, it is important to have the discipline to meet goals and maintain productivity. Smartphones are usually the main source of distraction at work, but they can also be used for their benefit from apps that help maintain concentration, as is the case with "Forest App".
The application helps to control who can't stop using the phone, with a very creative and responsible suggestion: you plant a seed that over time begins to turn into a tree, but if you use the phone to enter some app that takes your attention – with a social network or game, for example – the tree withers and begins to die.
6. Relax with mental exercises
Another solution to stay alert and focused in the home office can be represented by meditation apps and mental exercises. No one can be productive all the time, and it is necessary to keep breaks between tasks, even small ones so that the mind relaxes and becomes productive again. Apps like "Calm" have relaxation and meditation functions with two-minute rest time, which help maintain concentration and end the stress caused by work tasks.