Amazfit Verge is a smartwatch from Huami, a subsidiary of Xiaomi specialized in wearables. With a sporty and robust design, the model stands out for the AMOLED screen normally seen on more expensive watches. Also, it has features to monitor physical activity and control health. Other differentials are the possibility of making calls and the 4 GB storage, which allows the storage of music and podcasts with tranquility.
Amazfit Verge was not officially brought to the country by Xiaomi and its local partner DL Electronics is an option for those who have scheduled trips abroad. Some online stores even sell the equipment, but without proper authorization. Models like this are not entitled to Xiaomi's official warranty and technical assistance.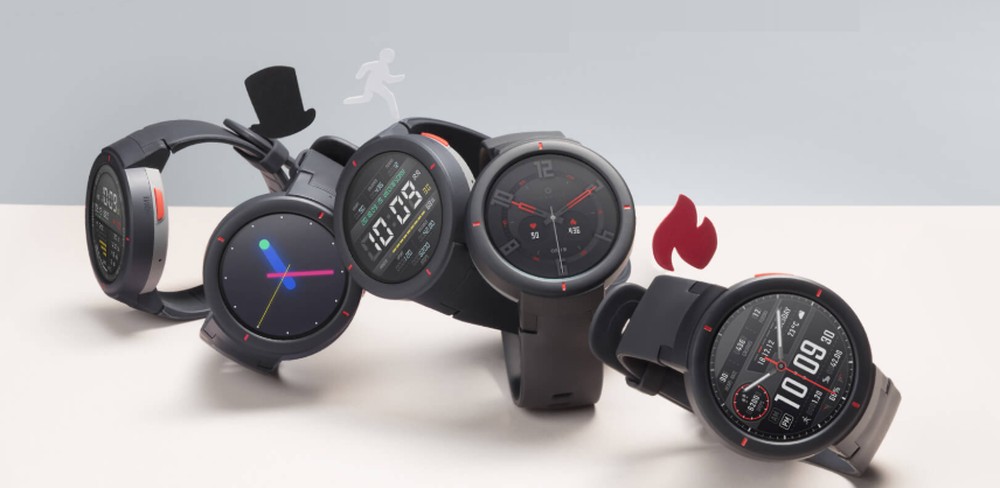 Amazfit Verge Features
Released
February 2019
Dimensions and weight
70mm + 113mm; 
46g
Water protection
IP68
Screen size
1.30 inches
Display resolution
360×360 pixels
Panel
AMOLED
Processor
dual-core up to 1.2 GHz
RAM
512 MB
Storage
4GB
Operating system
Amazfit OS
Connectivities

Bluetooth 4.2, Wi-Fi, GPS + GLONASS
Battery
390mAh
Screen and Design
Amazfit Verge doesn't make any bad screen quality. With 43 mm, the device has a display that uses AMOLED technology, with vibrant colors and better contrast. The model also has the famous Always On function, which allows the display to remain on at all times without wasting much battery.
The design, however, may displease those seeking more sophisticated watches. With a sporty footprint, the Amazfit Verge is fully plastic-coated and 13mm thick, which should make it large and heavier for everyday use.
Sensors and functions
As a sports watch, the Amazfit Verge has most of the functions present in smartwatches in this category. With it, it is possible to count steps, program training and monitor several sports, such as walking and running, soccer, rope and other exercises, besides weight training. It is also possible to measure sleep and heartbeat.
Another highlight is the Bluetooth connection, which allows the device to connect with headphones, control music and make phone calls. It is worth remembering, however, that you must always have your cell phone around when calling because Amazfit Verge does not support a dedicated chip.
The negative point is the lack of IP68 certification (against water and dust), which makes it impossible for the model to be used for more intensive swimming tests, for example.
Battery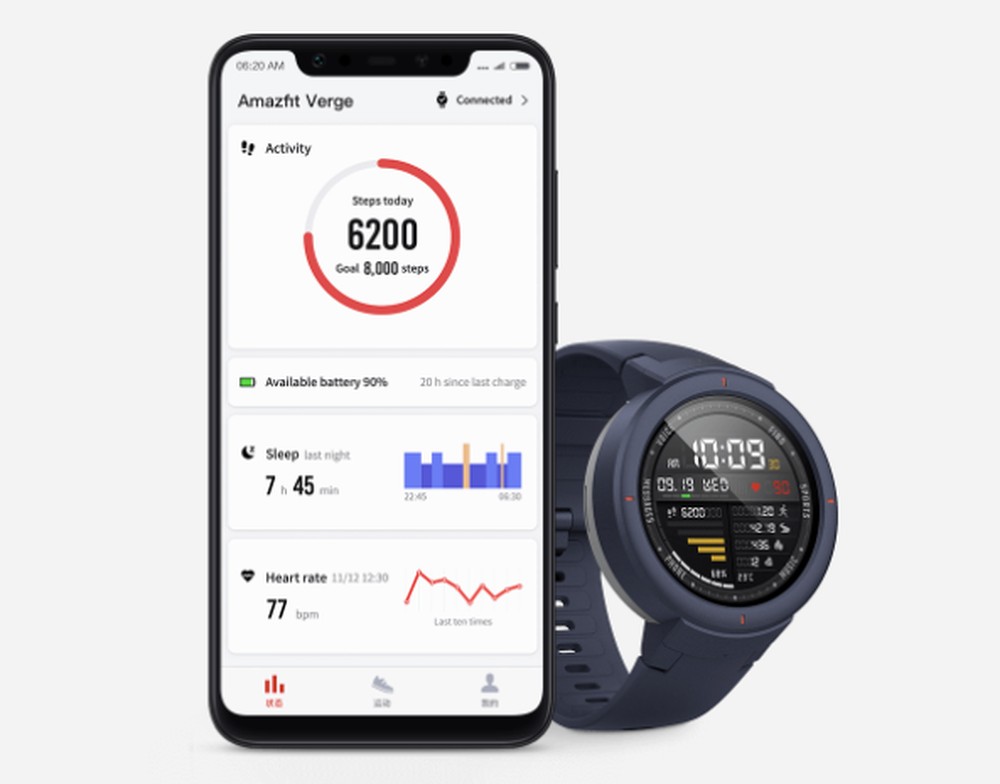 With 390 mAh of battery capacity, Huami is expected to keep the watch out of the sockets for a period of up to ten days. The manufacturer also states that it is possible to charge at least 50% of the battery within 30 minutes.
Colors and Bracelets
The Amazfit Verge bracelets follow the plastic seen in the construction of the watch. Unlike other models of the same category, the bracelet has an exclusive fitting pattern and does not allow the use of items from other similar products, including watches of the brand itself, such as the Amazfit GTR. There are three color options: black, white and blue. Storage and apps
Like other smartwatches, Amazfit Verge has an app that powers the model's main functions and controls to install on the smartphone: the Amazfit App. You can configure apps, change watch faces, manage files and add widgets.
Amazfit Verge allows the user to only read messages from apps like WhatsApp and Messenger, for example, without being able to answer them. As for storage, the Huami smartwatch brings 4 GB of internal memory to save apps, music, and podcasts.