We're living in a strange and turbulent time. Quarantine status to prevent the spread of the Coronavirus is not an easy thing for many of us to cope with. Hours pass slowly as we are locked in our homes trying to kill boredom as best we can.
Therefore, in this special, we have prepared a good handful of recommendations for online board games to play alone or with friends, although, it's so much the better if someone plays with you! Take a look at the following list and you'll see how the hours fly by – let's get started!
HouseParty
We started with HouseParty, an application that is gaining a lot of strength these days, reaching the top 1 for downloading in several European countries like Italy or the UK. The option of group video calling while playing with friends is a great combination to pass the time these days of lockdown.
Available in iOS, Android, Chrome, and macOS, this app offers a full range of classic board games such as Trivial, Pictionary, and Who's Who. Once you sign up for Houseparty (it's completely free), you can start inviting your friends to make group video calls for up to 8 people.
Also, with its simple interface, you can easily manage the app to change the camera, manage the microphone, as well as manage the video call chat rooms. As you can see, there are many reasons why it is the number one option for users this season.
Risk: Global Domination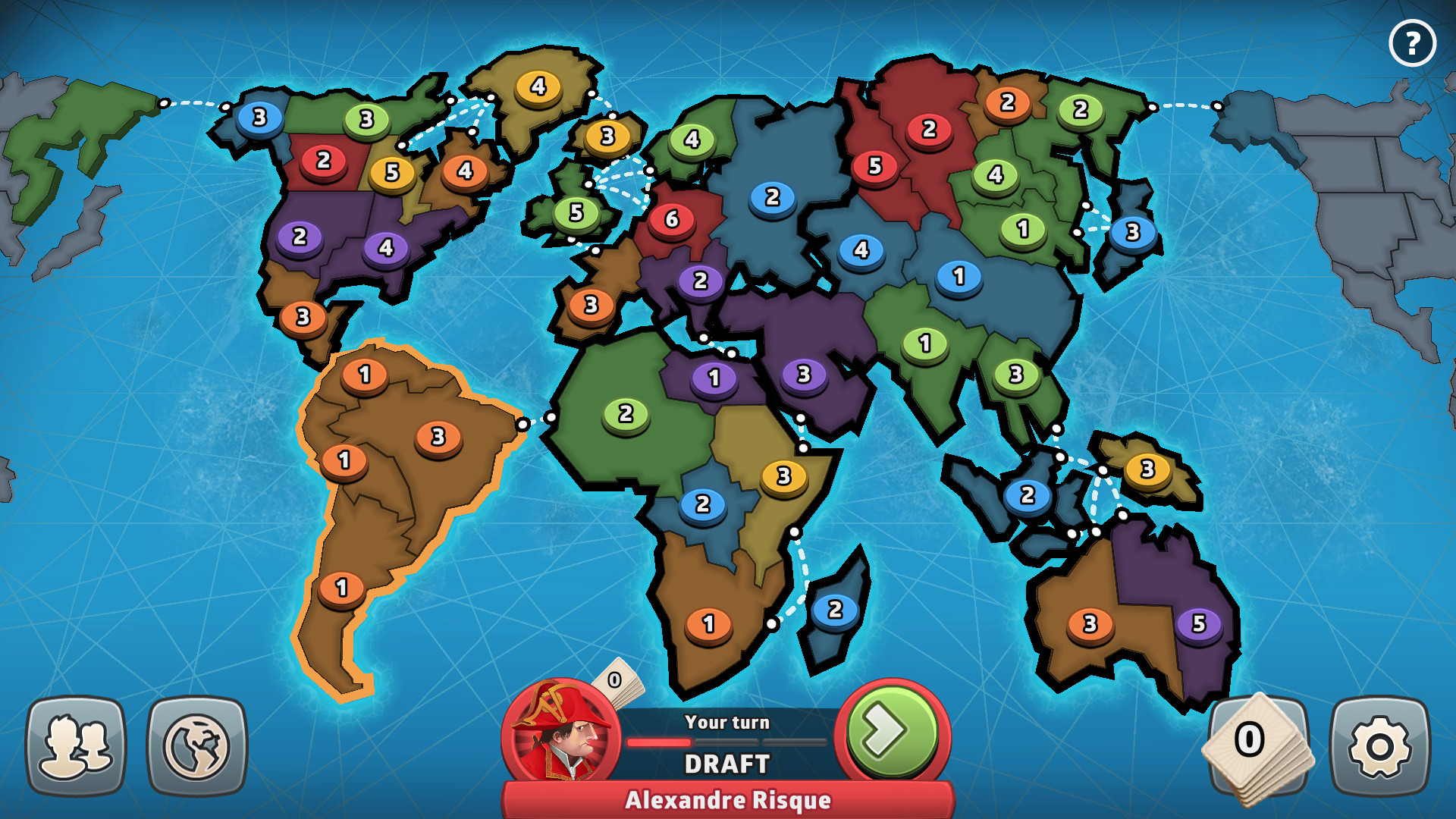 A classic board game that is also available for epic online battles with friends. Defeat your opponents and control new territories like in the classic version of the game, in Risk Global Domination you can play with friends both in the PC version (available on Steam), Android, iPhone even on consoles.
In addition to the option of editing custom rules, this version has several game modes to choose from: Online Global Domination, Play with Friends Online, Single Player, and Pass & Play.
It should be noted that in this version you have a free option to play only on the main stage. Although if you want to have access to all the available options, you will have to pay 3.30 euros for each new scenario or go directly to the Premium version of 10.80 euros.
Board Game Arena
This is one of the largest board game platforms in the world, where you can enjoy a wide variety of board games through online play with users from all over the world.
To give you an idea, it has no less than 175 board games and nearly 3 million players to challenge. However, not all of them are free, as some, such as the legendary Carcassonne or the Uno, require a paid premium subscription. Even so, don't worry, because the free options are so numerous that you won't get bored, and where you will find true classics like chess, solitaire as well as multiple card games. By the way, if you like to play card games, then check out World of Card Games and enjoy playing together online your favorite games with friends.
To start playing the first games with friends from Board Game Arena, the first thing you have to do is create an account on their website for free. Then, you will have to follow the steps of a small introductory tutorial to see how the page works. Finally, you just have to inform your friends and start playing.
You can easily access it through this link.
Carcassonne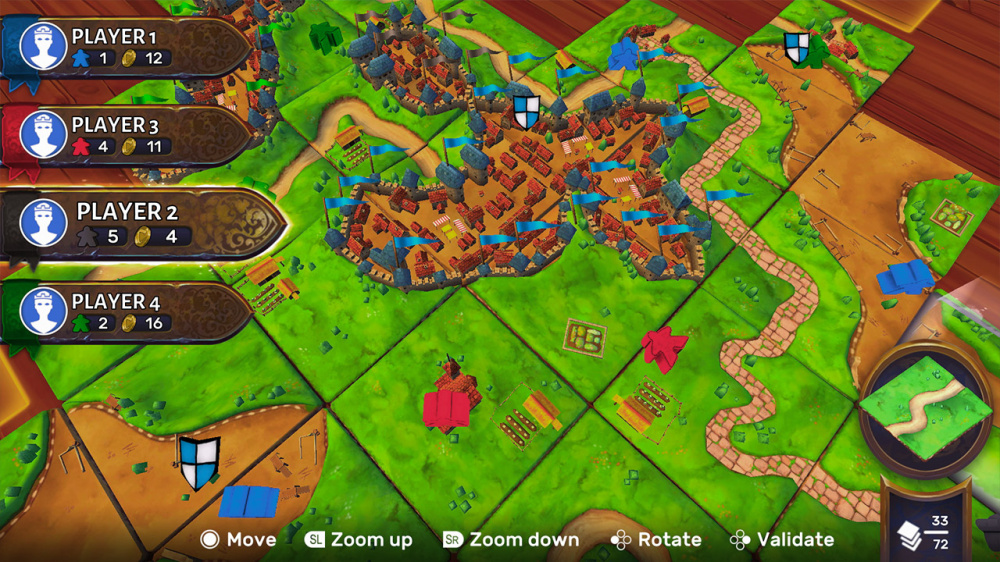 The official version of the famous board game Carcassonne could not be missing from our list. This classic tile-based mapping game is available in different versions for PC, Android, and iOS. Although you can play alone, its multiplayer mode is frankly entertaining and has lots of expansions to keep the party going.
What is it? During the game, you have to place your tiles to expand your territory or place them strategically close to your opponent to make their life more difficult and prevent them from scoring. Once the tile is laid, you have to decide in which area you are going to place one of the figures (the so-called meeples). You can leave them in the city, in the middle of a road, in a cloister, or in the middle of a field. If you finally manage to complete a zone with the help of the tiles, the figure scores for the player.
The fact that each game is different, with constantly changing landscapes, makes Carcassone a great experience to spend time with friends.
Tabletopia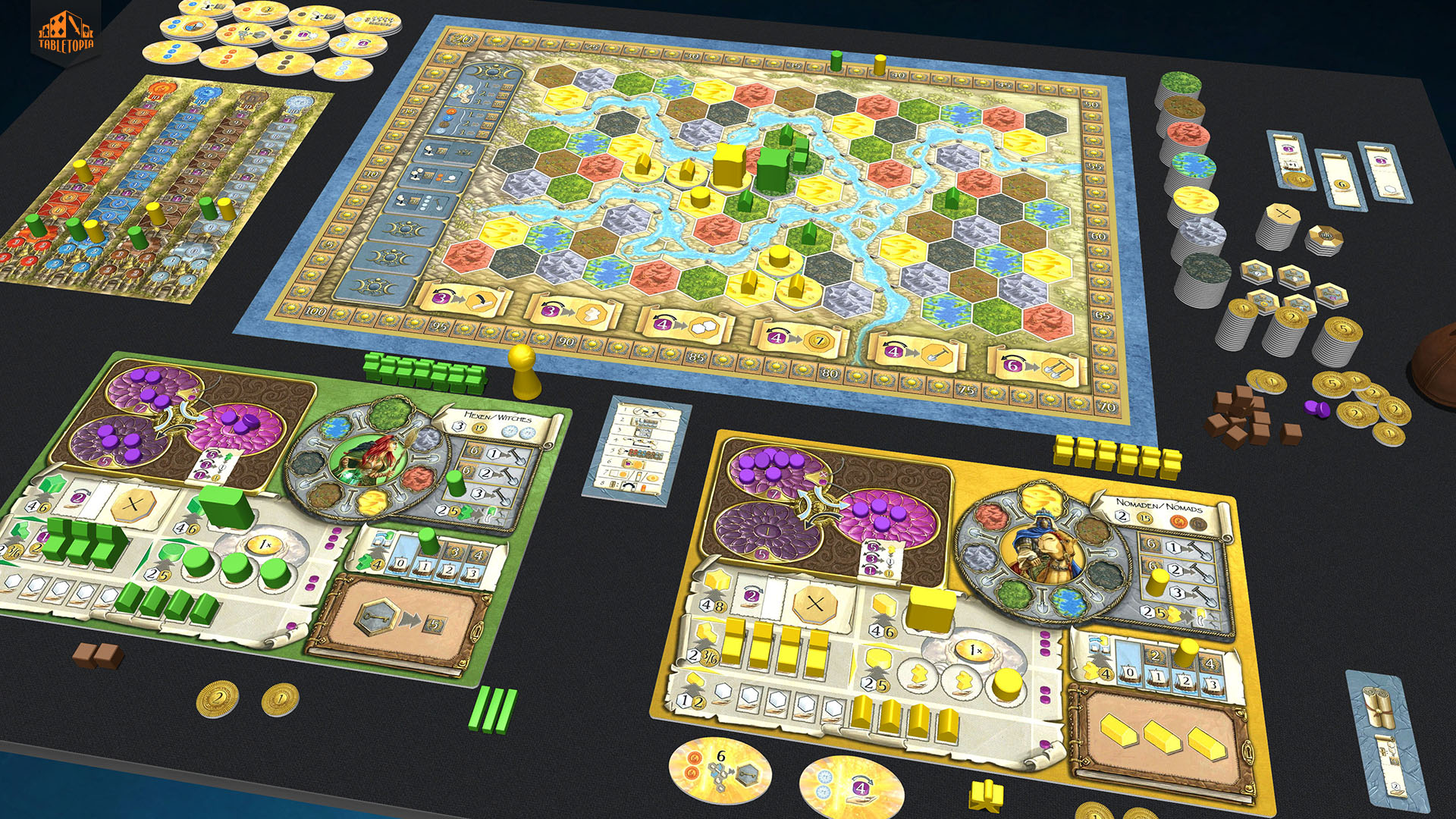 More than 800 board games are available for free. No kidding, Tabletopia is one of the largest collections of board games accurately recreated in 3D to make the experience as close as possible to the physical version.
To start playing them on your own you have to go to their website and register your email address to open a user profile. Then, you will access the catalog available through the "All Games" or "Find & Play" tab, where you will find everything from classics such as chess or Texas Hold'em poker, to other more innovative proposals such as Village.
If you click on the first option "All Games", you'll see the whole catalog of games together with a drop-down menu to order them as you see fit. But if you want to find games with other users, then you better choose the option "Find & Play" to find online games.
We hope that our recommendation guide will help you to fight boredom this season, either playing alone or with friends. It's all a bit much when it comes to filling in the dead hours. And remember, if you have any other suggestions that we haven't talked about in this article, we invite you to share them with all of us below in the comments.